1. Navigate to https://www.office.com and sign in to Office 365 with your admin credentials.
2. Navigate to Admin center.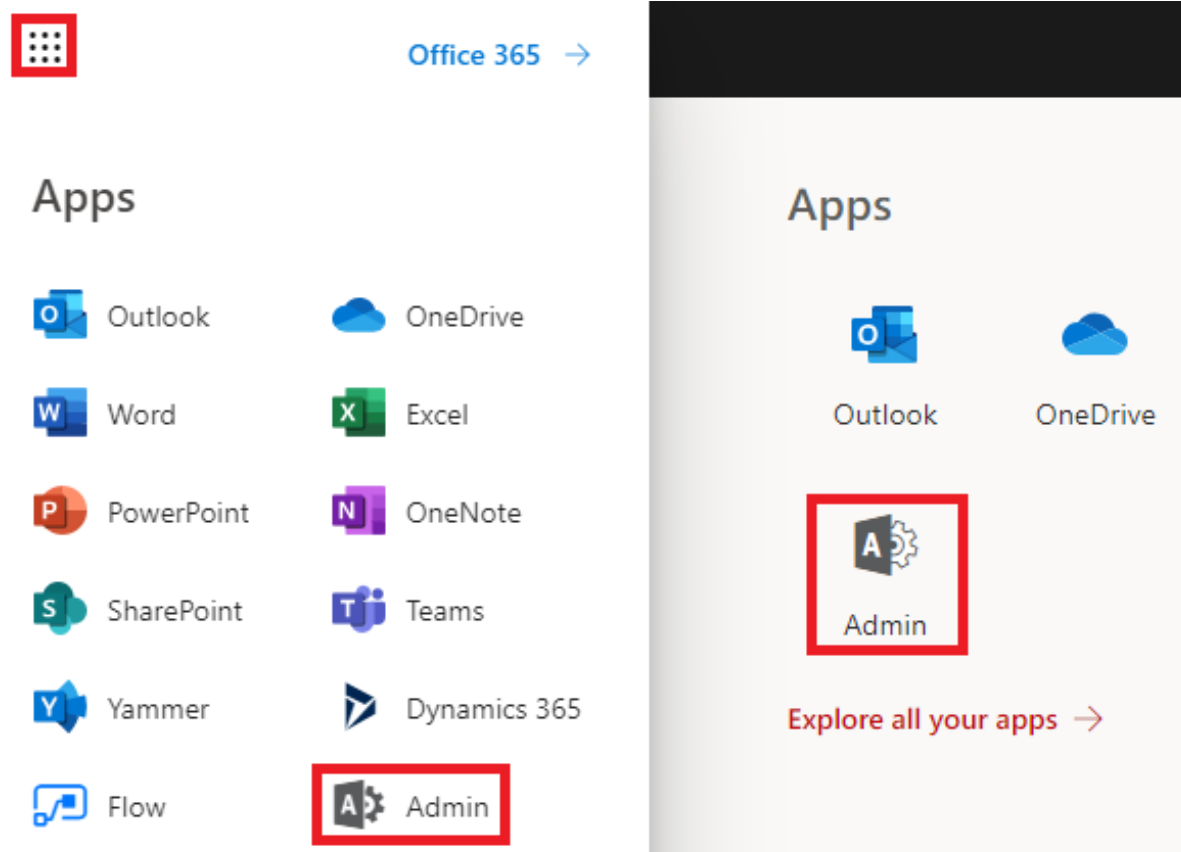 3. In the left panel, expand Billing and click Licenses. A table will show up with available licenses types. Check the total number of valid and assigned licenses. 

4. In the left panel, expand Users, and Active users. Check the box next to the user who you want to add or remove a license for and click Edit on the Product licenses row.


Note: Check boxes of more than one user if you want to assign/unassign licenses for several users at once.
5. In the Assign licenses pane, select the down-arrow next to the license name and able/unable wanted/unwanted services.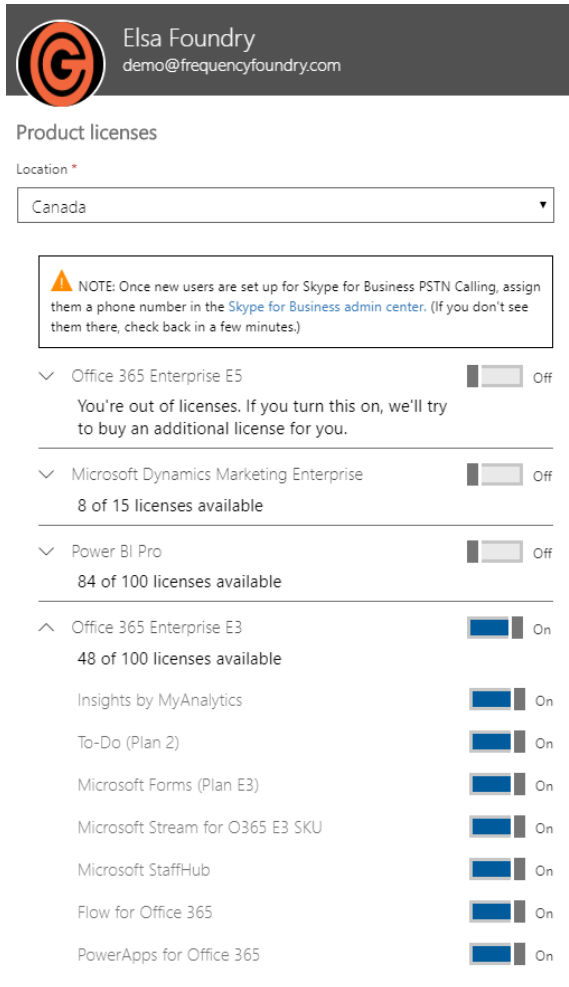 6. At the bottom left, choose Save.