With the Zoom Webinar connector, we are able to gather information on the people that sign up for it. Go to ClickDimensions in your CRM.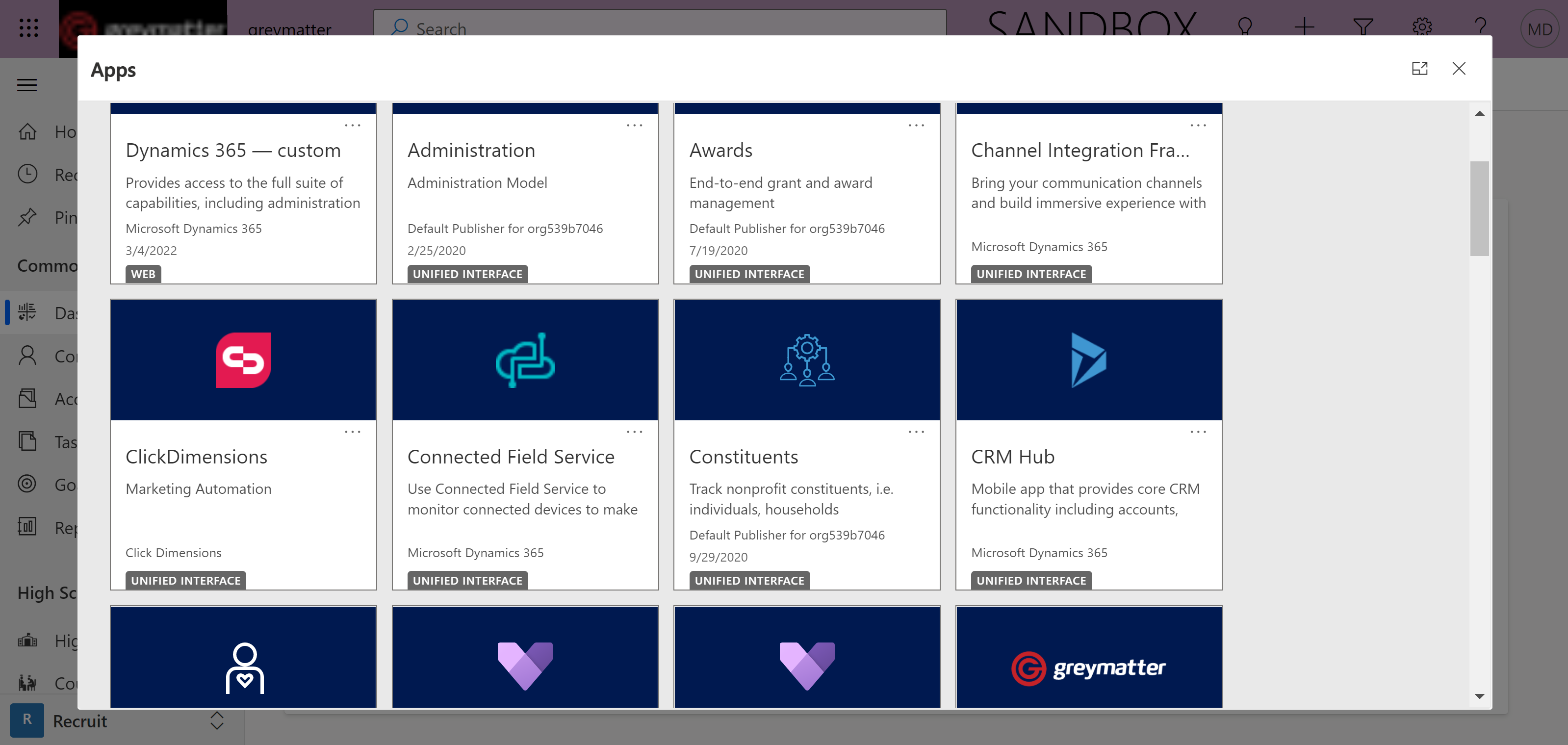 Once in Click Dimensions, go to Settings and Support on the sitemap on the bottom left.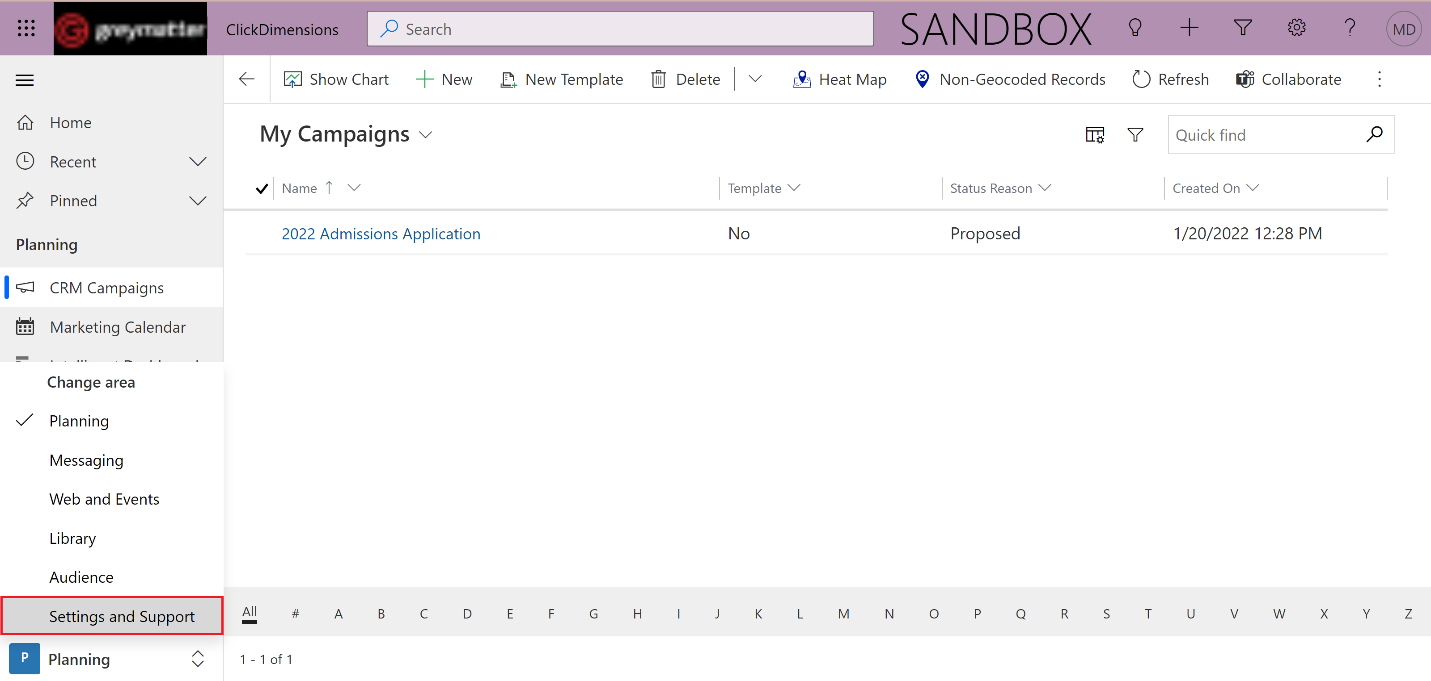 In Settings, scroll down to ClickDimensions Integrations Settings and click on Event and Meetings Connectors. This will open a pop-up window.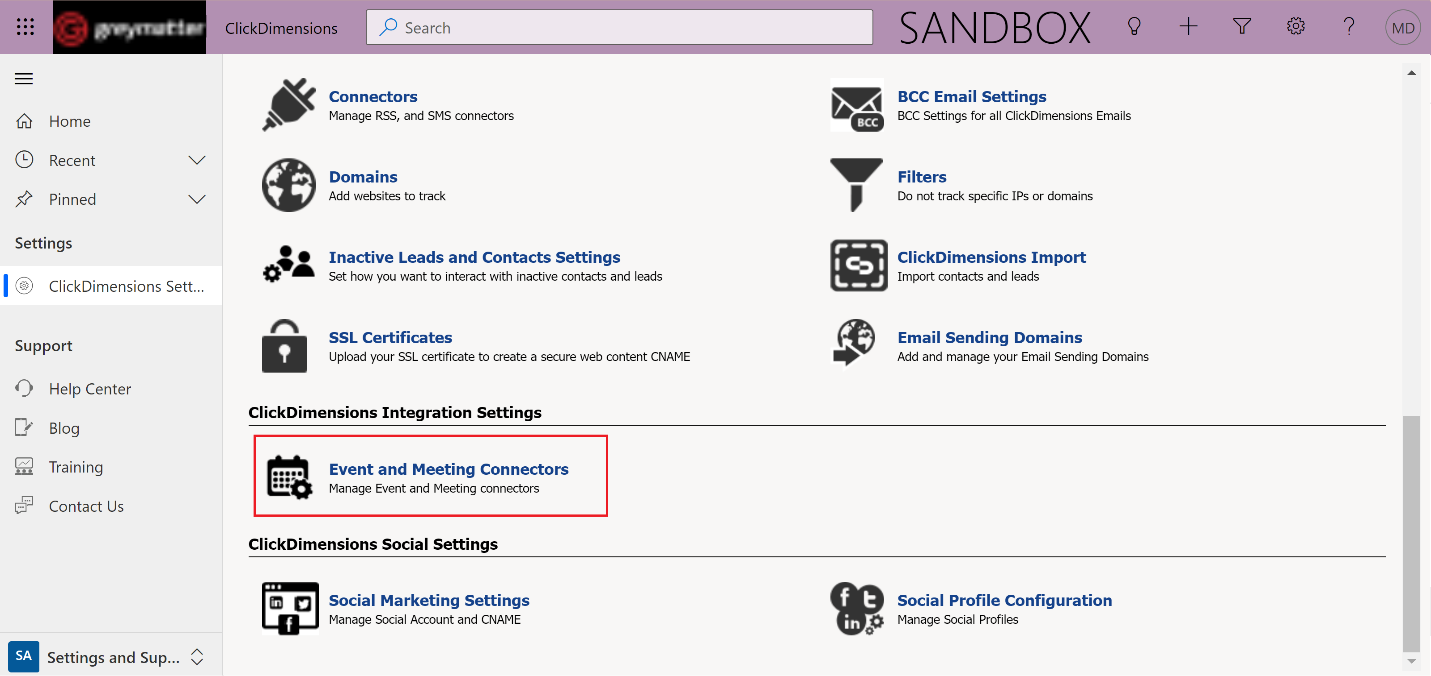 In the pop-up window, click on Add New at the top right.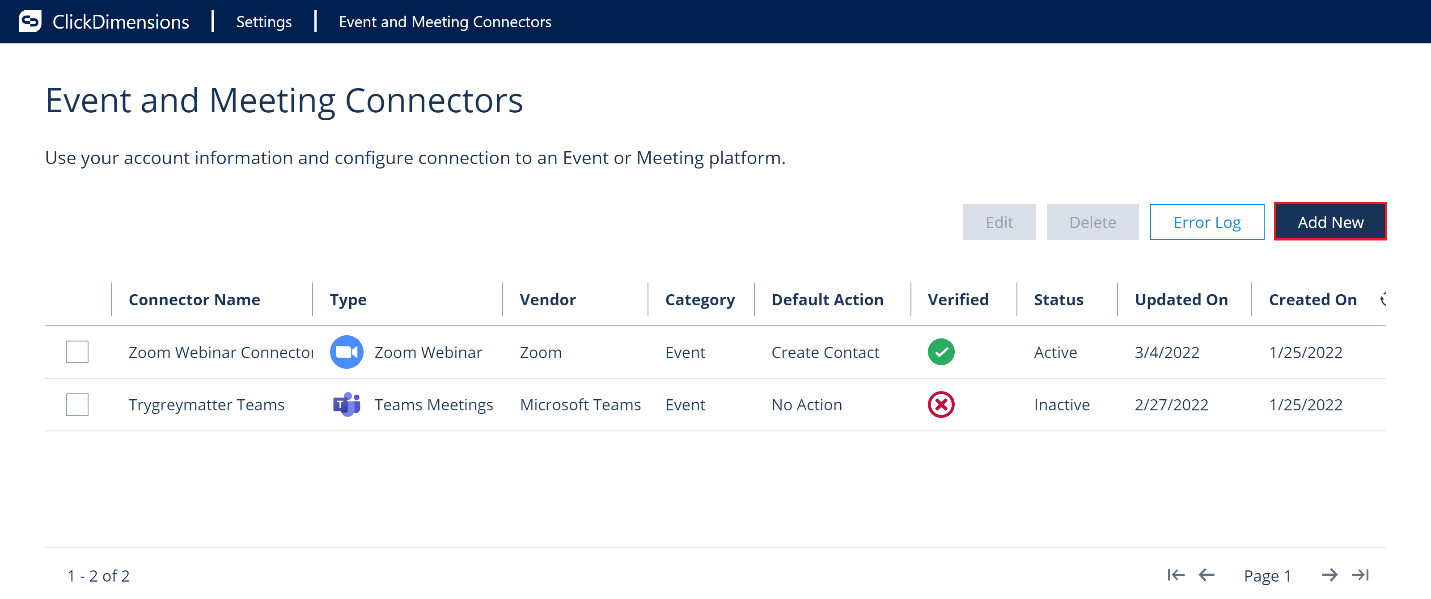 In the next page, click on Zoom Webinar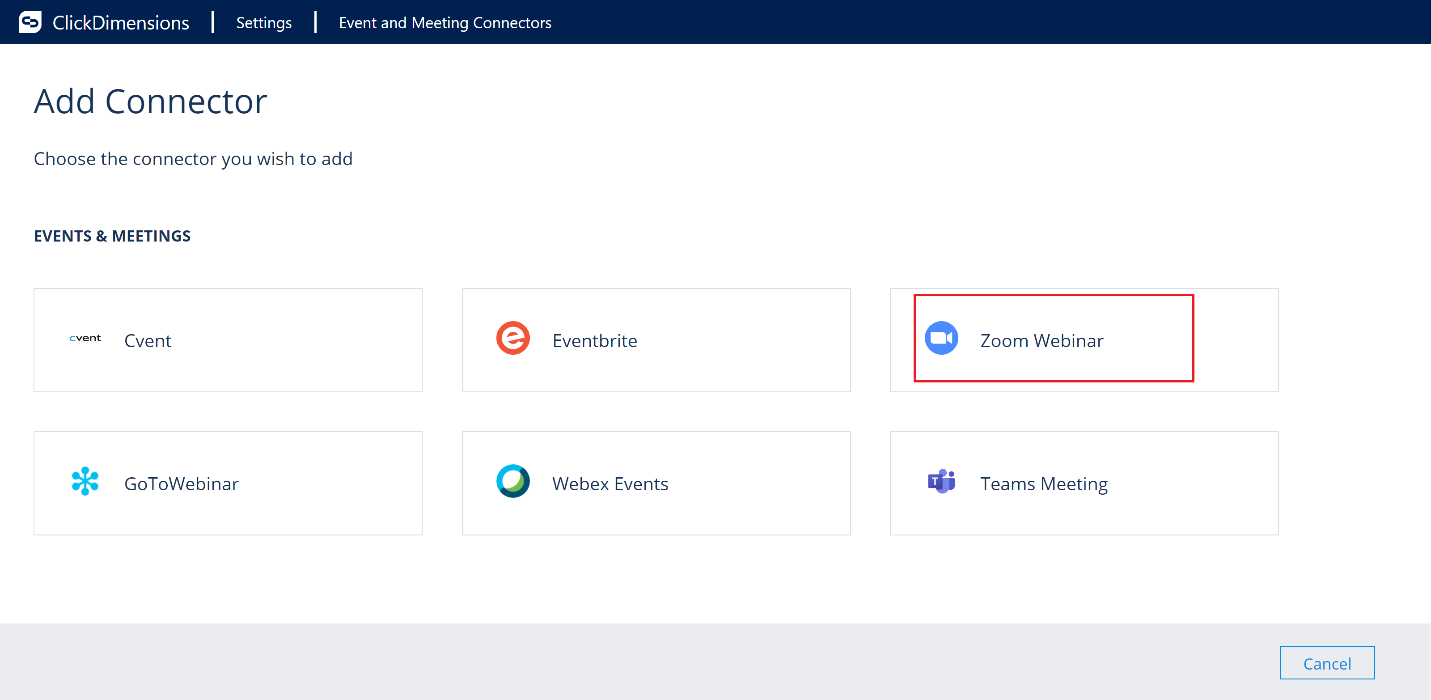 ClickDimensions will prompt you for some required information.
The Connector Name is how the connector will display in the connector list.
The Reminder Email Address is the email address where you will be sent a reminder when your authentication expires.
The Default Action for Automatic Lead/Contact Creation is the action to take when new registrants sign up for events.
Then you have the Zoom Information. The API User email is the email used on your Zoom account.
The API key and API Secret are generated in the Zoom app. You get these fields after creating a JWT app for each of the Zoom Webinar app we want to sync.
Once you've filled all of these fields, click Add.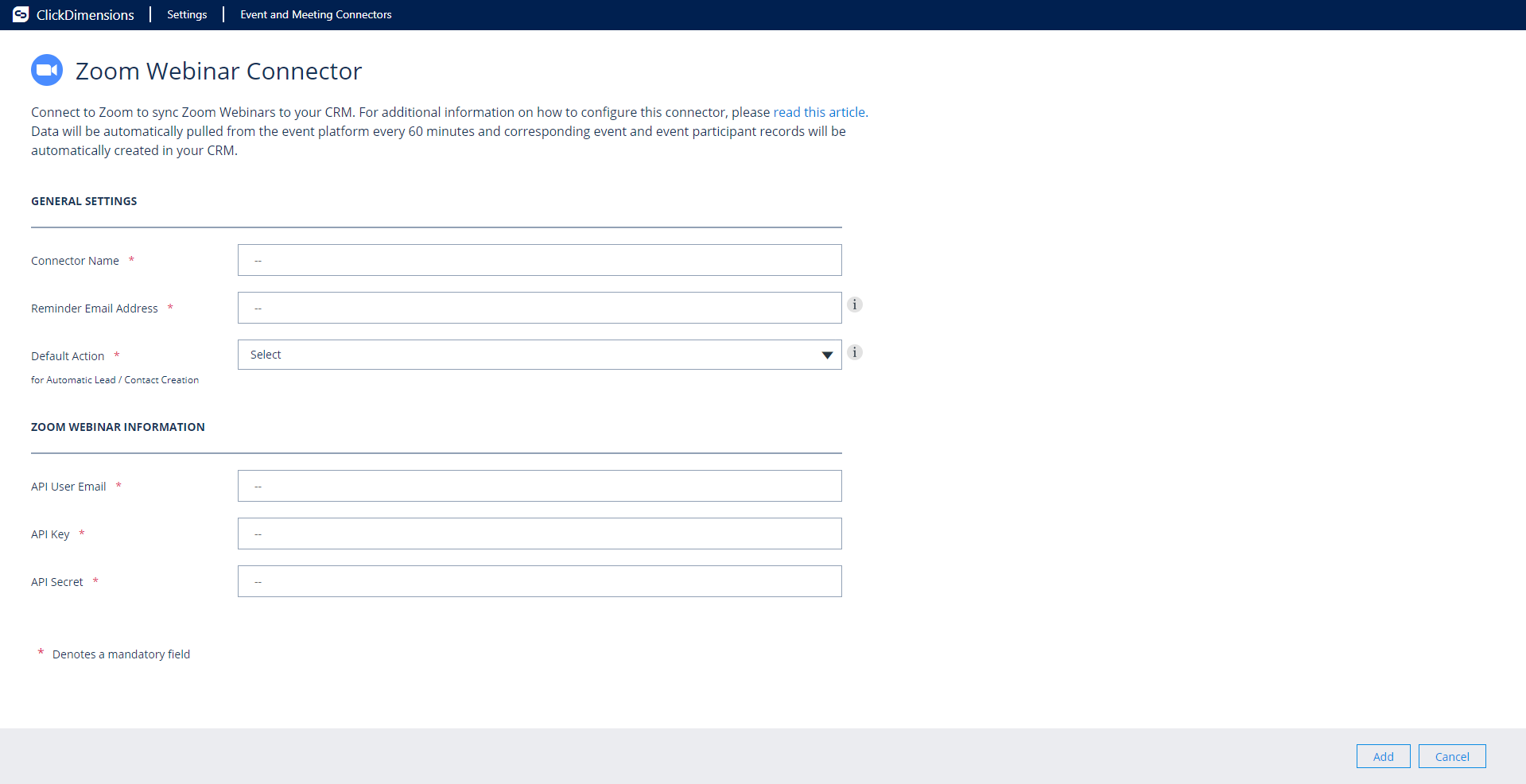 Now that your Zoom Webinar connector is properly set up, let's create a new Event and put our new connector to use.