Advanced Find is a very powerful tool within CRM Dynamics which will find you sets of data with specific criteria. To use Advanced Find, go to greymatter and on the top ribbon, click on Advanced Settings.

From Advanced Settings, click on the Funnel icon. This will open the Advanced Find window.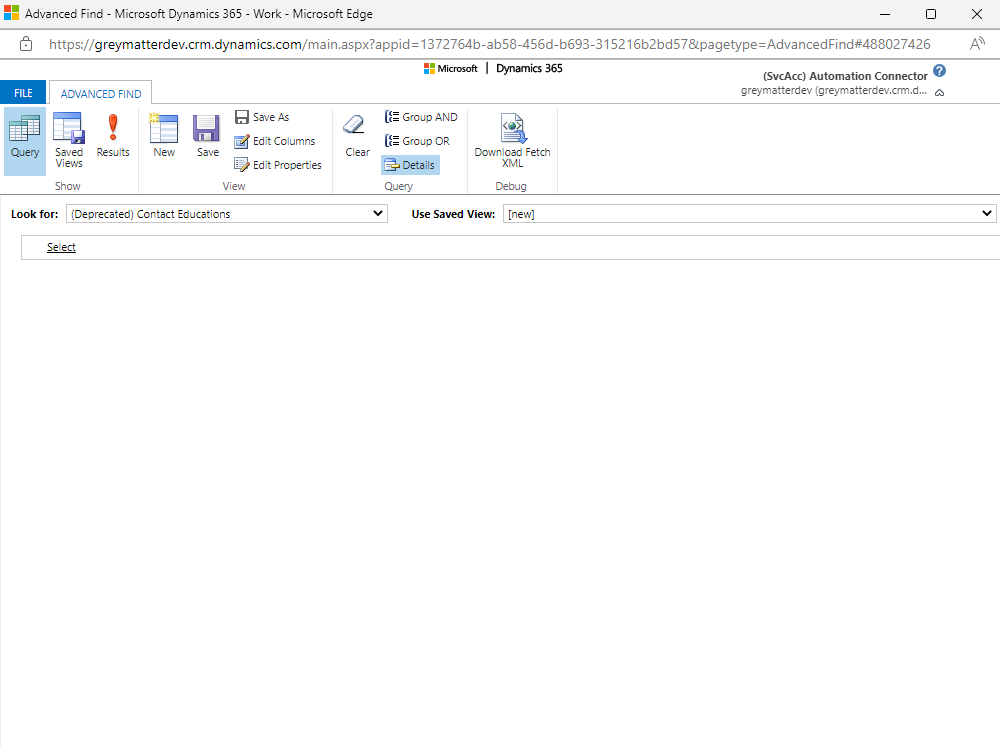 The Look For dropdown contains the options of Entities that you can perform an Advanced Find on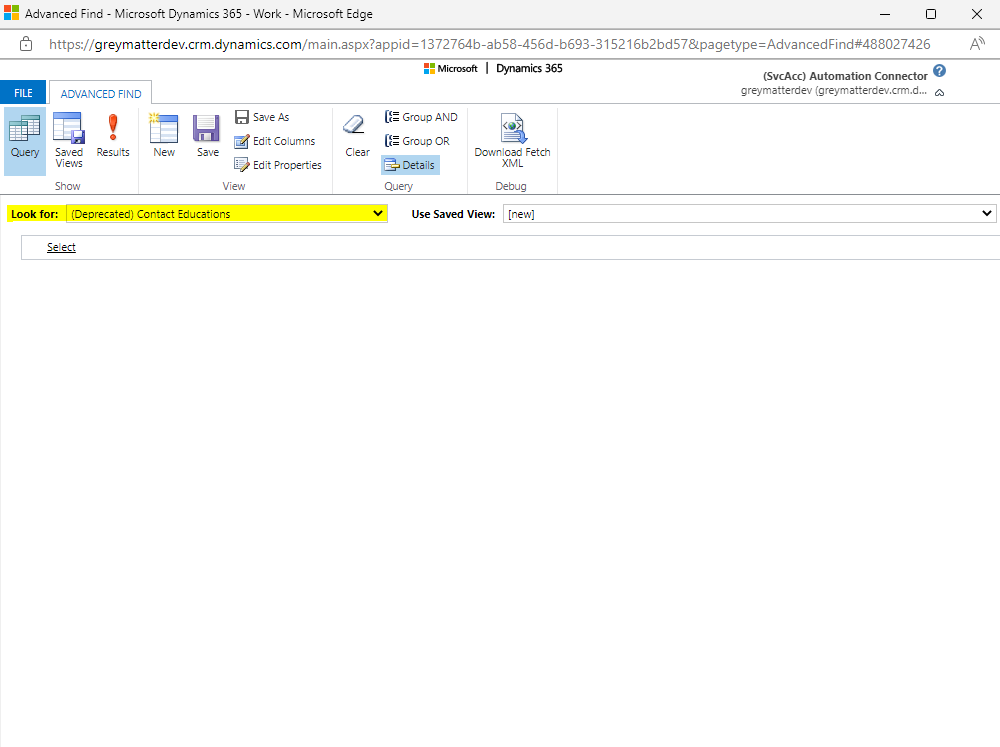 The Use Saved View dropdown contains the System Views for the entity that you can use for your advanced find query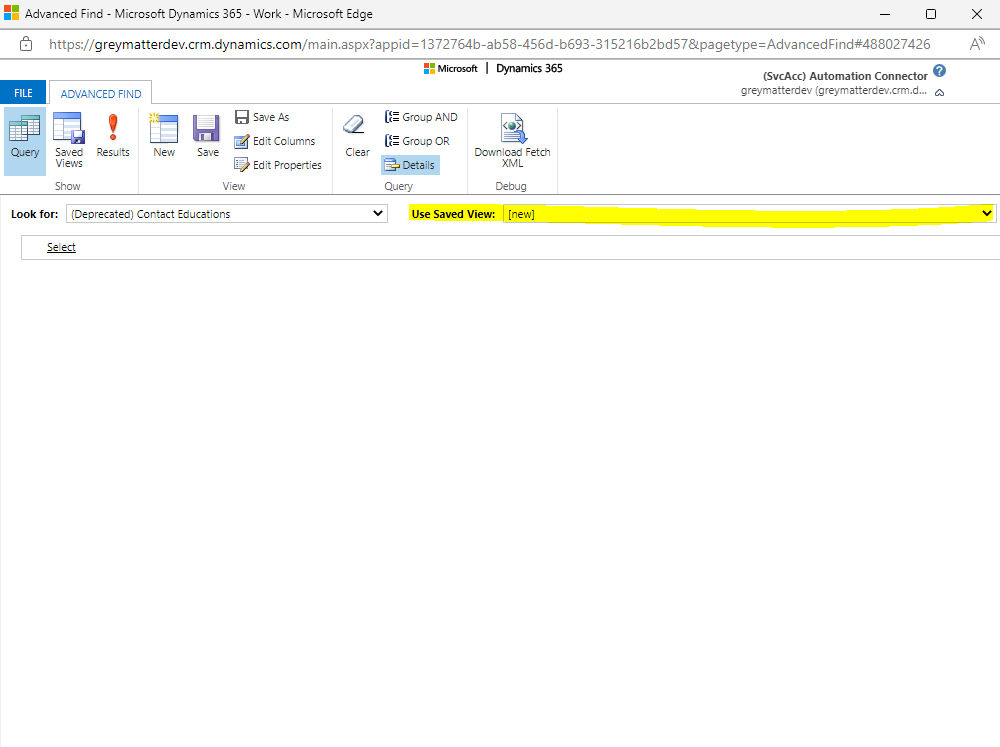 Commonly used, the Edit Columns functionality allows you to add or remove columns from the current view.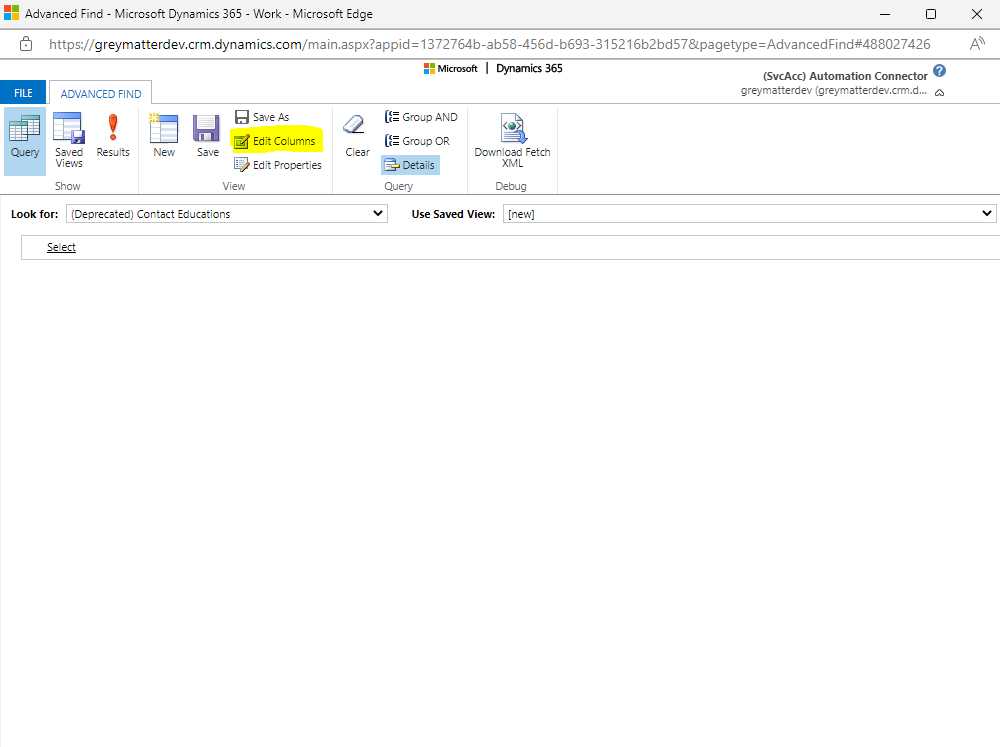 Let's create a query for our Advanced Find using the Account entity. For this example, we want to see all the active accounts that have an account type of Higher Education Institution and were created before 2022. This is how we create our query: Click on Select.

We look for the Status field on the dropdown and then select the Active status.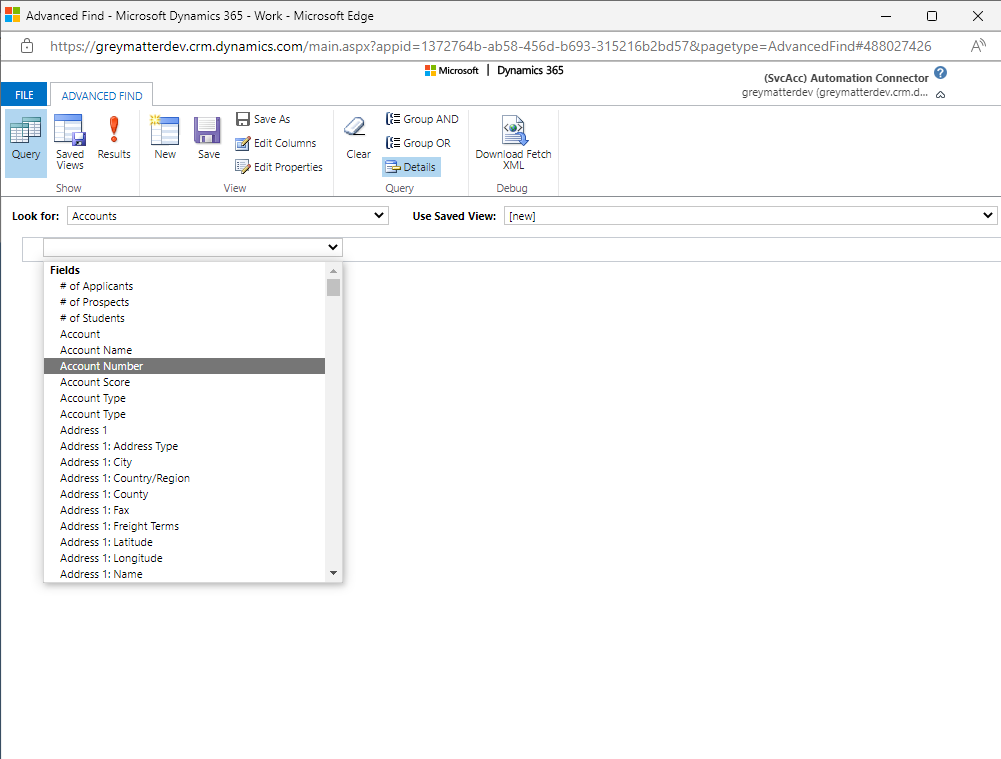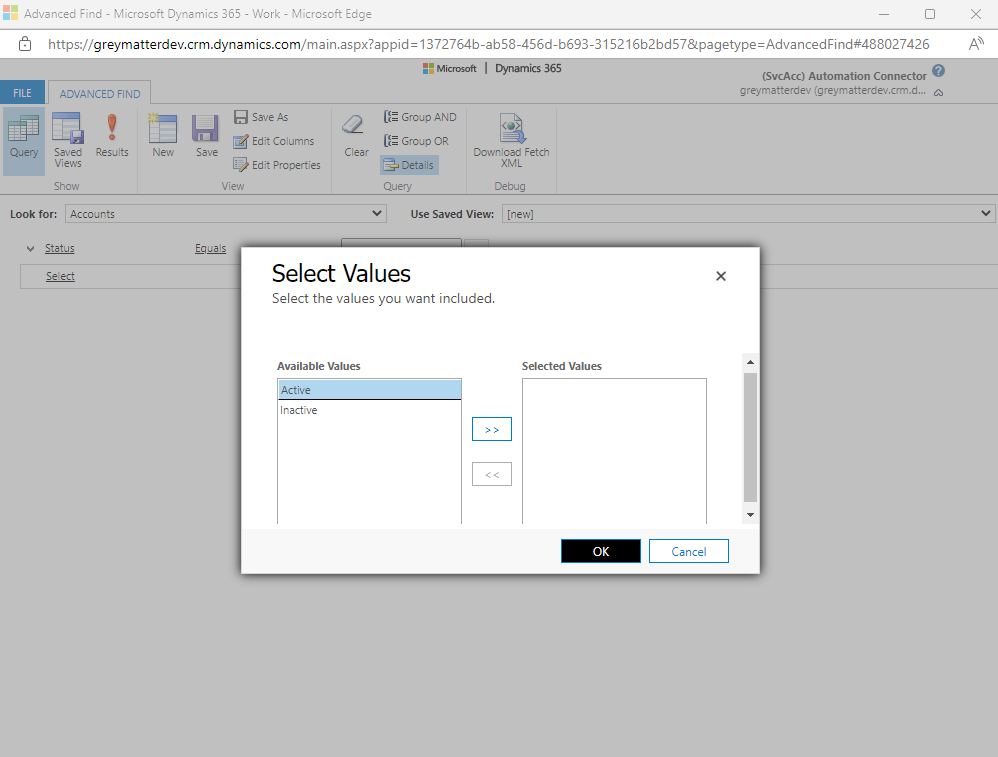 Next we look for Account Type.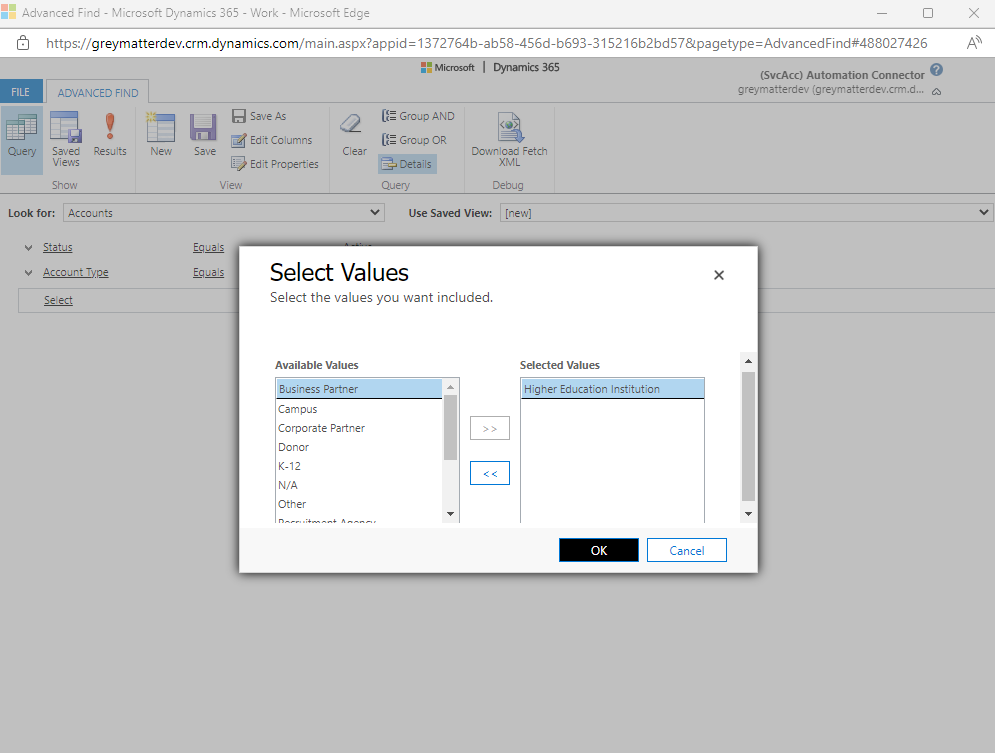 And then we look for the Created On field to search for the account records created before 2022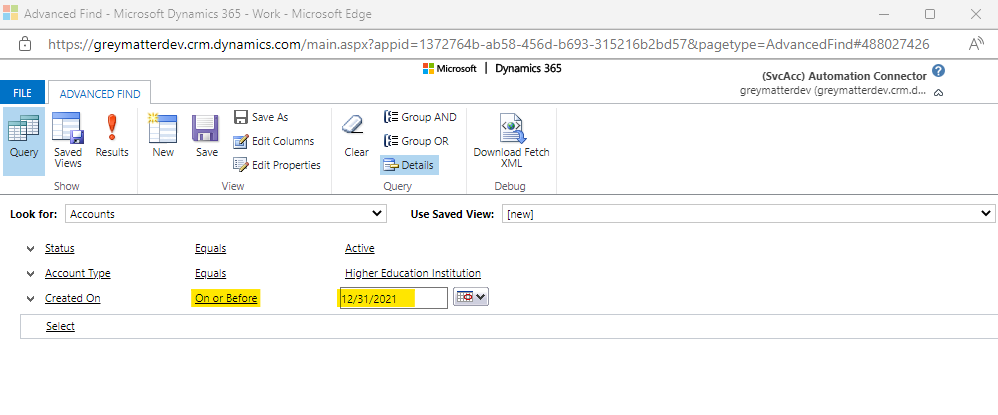 We click on Results to get the result of our query.

And our query retrieves one record that matches the search criteria